Hangzhou Longsheng Industry and Trade Co., Ltd.
Views:9 Author:Site Editor Publish Time: 2018-07-17 Origin:Site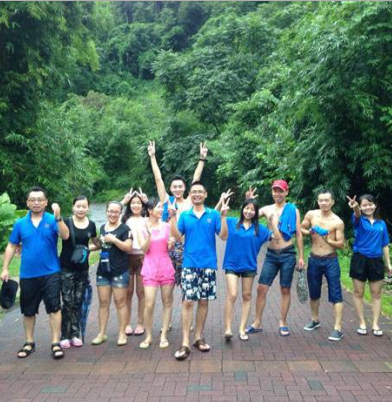 Hangzhou Longsheng Industry & Trade Co., Ltd. entered the Fuyang Dongzhou Industrial Park in Fuyang (National) Economic and Technological Development Zone in Hangzhou in 2013. The company has a registered capital of 30 million yuan and covers an area of ​​25,000 square meters. It is a high-tech enterprise specializing in the design and manufacture of industrial robot bodies, auto parts die-casting parts, lamp housings and monitoring parts casting.
The company pays attention to scientific and technological innovation and concentrates on product technology research and development. It brings together a group of outstanding talents in the field of professional technology and high-quality management team of young elites. In order to meet high quality and high efficiency production, our company is in die casting, processing, surface treatment, measurement and testing, etc. In terms of all, they use advanced foreign automation equipment.
The company owns 15 sets of Yizhuang die-casting machines, 2 sets of force, and the tonnage ranges from 180T-800T. The mold shop owned by the company has the ability to independently design, develop and manufacture molds. It has 45 sets of automatic processing centers of Hannos Khan, 60 sets of Japanesebrothers, 2 sets of MAZAK in Japan and 6 sets of HAAS vertical machining centers in the United States. Has 5 automated spray lines. There are 430 employees.